Polls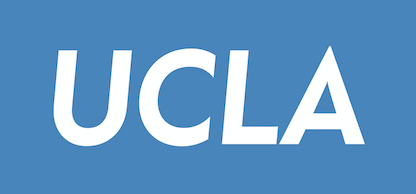 Store Categories
Tags
Education, Polls, Clicker, Response, Realtime
☆ ☆ ☆ ☆ ☆

0 total
Want to wake up your students or audience at your next speaking engagement? Get interactive with OPT by giving them quizzes, showing immediate results and get your discussions going! There is no need for expensive clicker devices anymore! Use UCLA's Online Polling Tool OPT to shake things up in your classes!
OPT stands for the Online Polling Tool. It has been built by UCLA and it is free to all UCLA Faculty, Students and Staff. Poll creation is available to all UCLA Faculty and Staff and Poll taking is available for all faculty, staff and students on all devices. Some polls may be published anonymously to the public and those are available to anyone to take. Full course roster integration is available with UCLA's Registrar. Login and get started today on making your courses, meetings and speaking engagements more interactive and engaging!
The functionality available in the Online Polling Tool (OPT) includes:
* Full Course roster integration for all of your UCLA courses
* Six different types of questions
* Mobile & Responsive enabled BYOE Polling Interface
* Poll Creation and Management from class to class
* Poll Cloning for easy poll replication
OPT is designed to create a device-agnostic and user-friendly solution for real-time poll response collection and instant data analysis both inside and outside the classroom environment.
The OPT system will have impact in two areas. The first impact will be an increased availability of an in-class interactive system which will be able to be used in any classroom setting as there is no need for special receiver hardware to be installed. OPT eliminates the need to purchase third-party hardware for integrating classroom learning with response systems. The second is a relief of financial impact for students, who will no longer need to purchase a specialized "clicker" device, as long as they have an internet enabled wireless device (phone, tablet, laptop…).
Save your students $$! OPT eliminates the need for expensive and clunky clickers that your students have to buy!
If you would like a demo of OPT for your UCLA department, or for more information, please contact the OPT team at opt@oit.ucla.edu.
APP DETAILS
APP REVIEW
Review Status

Support

Accessibility

Privacy

Security

Mobile

License
FREE
ADDITIONAL INFORMATION
Created
December 05, 2014 9:52 PM
Updated
June 30, 2023 11:17 PM
Security
Uses Additional Methods of Encryption
-
Requires Third-Party Cookies
-
Service Level Agreement (SLA)
-
General Security Information
-
Licensing
Additional Licensing Information
-